Debbie Mandel's
Turn On Your Inner Light
Wellness Newsletter
December 02, 2008
www.TurnOnYourInnerLight.com
Affirmation of the Week
A great pleasure in life is achieving
what people say you can't.
---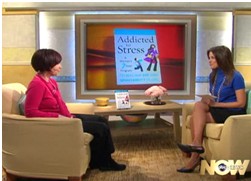 To learn more about identifying and handling stress addiction please see my interview on ABC's
Good Morning America Now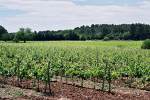 On Saturday December 6, 2008 from 2-4PM I will be doing a book signing and presentation at Borghese Vineyards in Long Island's North Fork. Please visit
Borghese Winery Website
for more details. Come meet me and and enjoy a glass of Borghese wine
---
Weekly Wellness Radio Show


The
Turn On your Inner Light
Radio Show airs Tuesday evenings 7:00 to 7:30pm, on WGBB 1240AM in Long Island.
Dec 02, 2008 Show
-
Dr. Bernie S. Siegel,
a physician, pioneer in mind/body healing, his first book,
Love Medicine and Miracles
made a huge impact on doctor/patient relations and now after a long list of best sellers Bernie has written a new children's book,
Buddy's Candle
. Both children and adults will find this a beautiful story about loss and the cycle of life.
Nov 25, 2008 Show
-
Dr. Mark Liponis
, the medical director of all Canyon Ranch Health Resorts and author of
Ultra-Longevity
. Let's learn how to rejuvenate, reduce inflammation and the relationship between statins and C-Reactive protein levels.
Click
archives
for directory of past shows.
---
Health Tips of the Week
The cancer preventive properties of broccoli and other cruciferous vegetables appear to work specifically in smokers.
Use of the herb Ginkgo biloba, claimed to have beneficial effects on memory and cognition, was not effective in reducing the rate of dementia or Alzheimer's disease.
A new report from Psychological Science claims that proper spacing of lessons can dramatically enhance learning. Larger gaps between study sessions result in a better recall of facts. However, Cramming is not effective in the long run.
Doctors in Europe have performed the first trachea transplant that hinges on the patient's own stem cells.
Overweight teens who weigh themselves at least once a week are more likely to engage in other healthy weight control measures than teens who step on the scale less frequently
If you are drinking a lot of green tea and taking statins, you are making your statin much more potent and increasing side effects like aches and pains in the joints.
The more research they do, the more evidence scientists find that specific elements of marijuana can be good for the aging brain by reducing inflammation in the brain and possibly even stimulating the formation of new brain cells.
A new study confirms that exercise can reverse the age-related decline in the production of neural stem cells in the hippocampus of the mouse brain, and suggests that this happens because exercise restores a brain chemical which promotes the production and maturation of new stem cells
Sleep helps the mind learn complicated tasks and helps people recover learning. Using a test that involved learning to play video games, researchers showed for the first time that people who thought they had "forgotten" how to perform a complex task 12 hours after training found that those abilities were restored after a night's sleep.
Money issues can lead to a number of problems for married couples.
---
Article of the Week
Are You Suffering from Affluenza?
There's an economic crisis going on, yet TV commercials are still whetting children's appetites for more toys and possessions. Whispered about the house is "Credit card debt," or "laid off from work," or "how far will the savings go?" Yet, parents are afraid to have that "talk" with their children about simplifying this holiday season for fear of disappointing them with a more down-to-earth spiritual holiday.
Then there are friends and family on your gift list. Gift giving is real pricey, for we have been keeping up with the Joneses; gifts have become a monetary barometer for love and affection. "How do I love thee? Let me count the ways" "Hmm, Burberry scarf, Coach bag, Tiffany bracelet, yeah, you do love me." Out of desperation, many of you might be telling your friends and family, "All of us have a limit of X dollars..." this year, so no one can spend more than that. However, it seems
highly competitive
to make this announcement to level the
paying
field: No one dare be different. And isn't this still focusing on monetary value, but in reverse?
Here's How to Heal from Affluenza:
more
---
Just Released Book
Addicted to Stress: A Woman's 7 Step Program to Reclaim Joy and Spontaneity in Life

My newly released book Addicted to Stress (Publisher: Jossey-Bass - An imprint of John Wiley), is available at bookstores everywhere and for order online
Introduces and explains the habit forming pressure principle of stress addiction and how to cure it, creating awareness of what to do when a woman develops repetitive destructive behaviors.
Provides step-by-step program for self-empowerment, self-care, healthy narcissism, and renewing humor in a woman's relationships.
Explains the powerful, researched based relationship between food, exercise, and mood.
Develops indispensable strategies for accepting constructive conflicts with a spouse, partner, friend or colleague to get what she wants.
Shows how to jump start sexual intimacy.
Teaches specific techniques for reducing and eliminating stress.
Tells inspiring and humorous story of successful recovery from stress addiction.
---